iMovie is an excellent video editing application for beginners. It has a decent list of features and Apple provides it for free on all Mac computers. However, there are times when you can find your videos glitching in iMovie. This guide will teach you how to what causes glitches and how to resolve them in iMovie.
How to Avoid Glitches in iMovie
Listed below are the steps you can take to reduce the chance of videos glitching in iMovie:
Make sure that the frame rate you recorded the video at is the same as the frame rate you set your project up for in iMovie

Frame rate mismatch can cause stuttering or glitching video

This is especially true if your video has a lower frame rate than the frame rate you have for the iMovie project
The frame rate for the project in iMovie is set to the frame rate of the first video clip you add to the project so make sure all your video clips are recorded at the same frame rate.

you can't manually set the framerate for the entire project, the framerate for the entire project gets set when you import the first video clip

Make sure your Mac can handle the frame rate and resolution of the video file

Apple recommends on it's support site that for 4k or 60 FPS (frames per second) that your Mac be a 2011 model or later with a minimum of 4GB of RAM (will definitely want more RAM) in order for iMovie to be able to edit or share the video clip.

Don't overdo it with the video effects

Video effects require processing power and, on older machines, can impact video playback performance.
If you also use Final Cut Pro, check out our detailed guide to fixing glitchy and choppy video in Final Cut Pro.
How to Fix a Glitching Video in iMovie
If you have a glitching movie in iMovie, try the following steps below to fix it: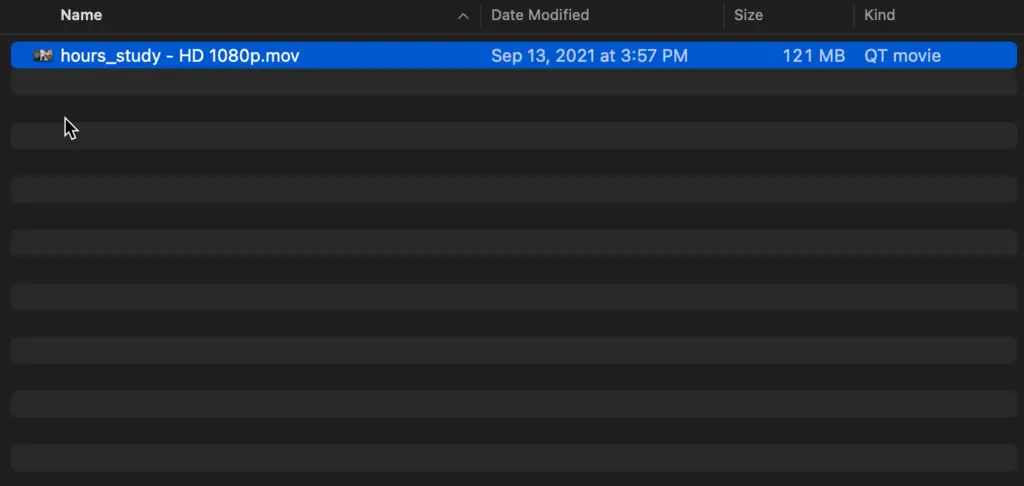 Navigate to your video file in Finder as shown above.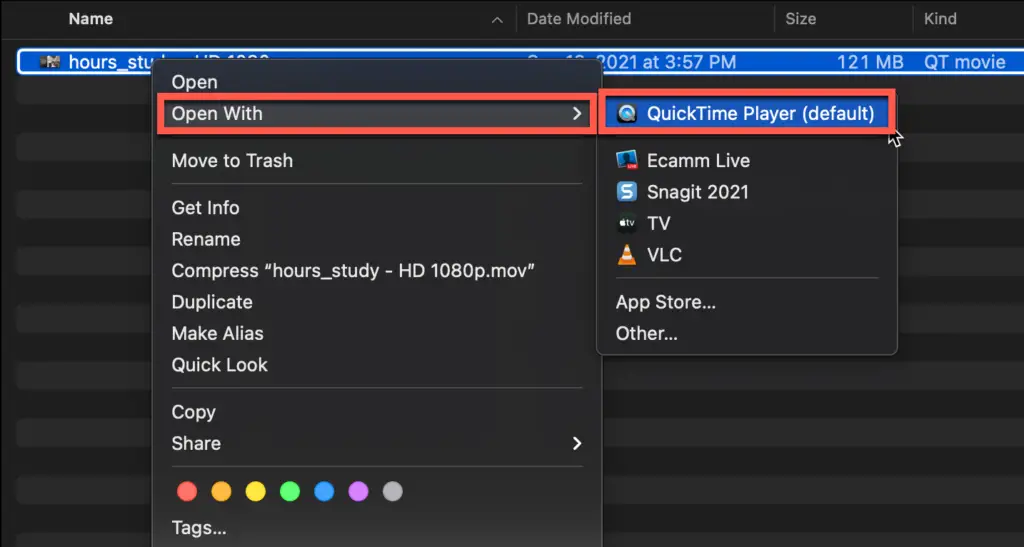 Right-click on the file and select "Open with" and then "QuickTime Player" from the menu options as shown above.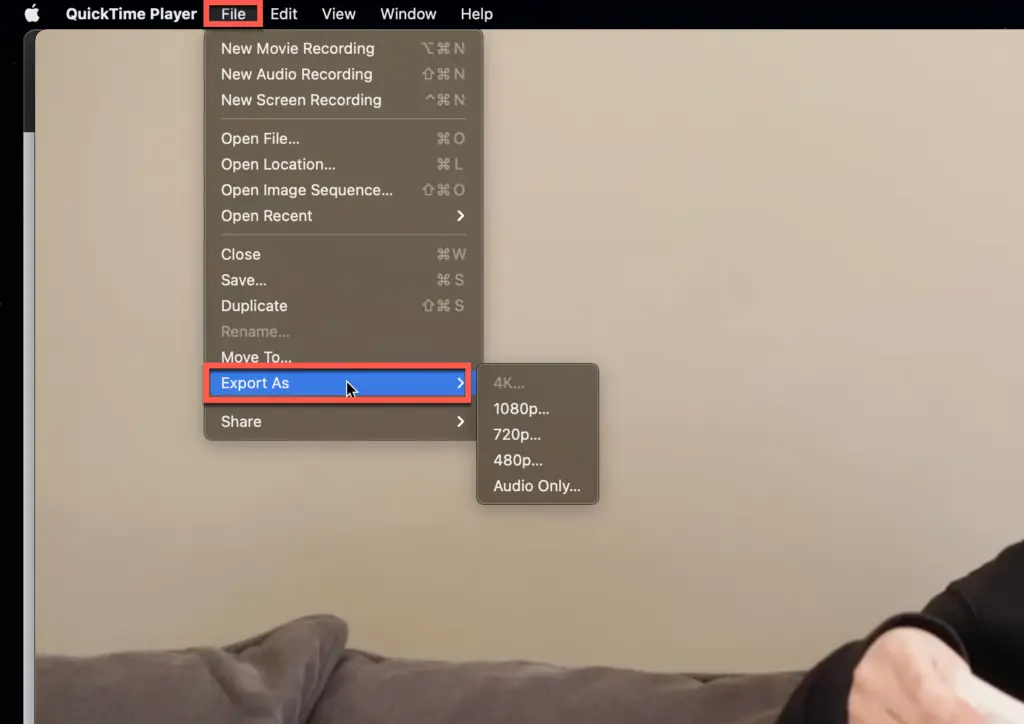 In QuickTime Player, go to "File" -> "Export As" -> pick your resolution as shown in the screenshot above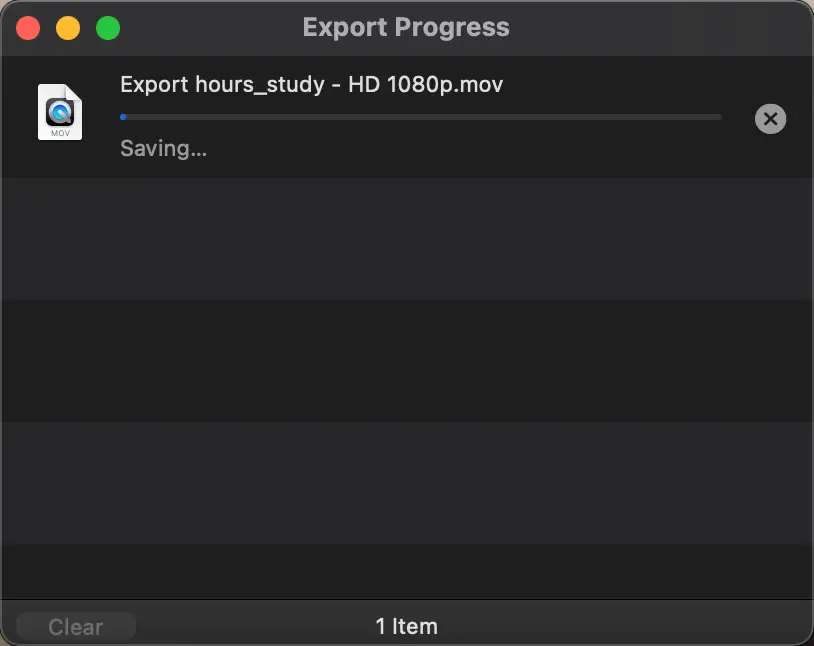 You should now see the "Export Progress" dialog box. Wait until the export completes (the dialog box will disappear once the export has finished).

Now comes the moment of truth. Click and drag your exported video clip from the Finder window into the editing area of iMovie as shown in the screenshot above.
Play your video. The glitching should now be gone.
Part of making great videos in iMovie is mixing in multiple audio clips. Check out our Ultimate Guide to Mixing Multiple Audio files in iMovie.
What Causes Video to Glitch in iMovie
As we spoke about earlier, there are several conditions that can cause video playback to glitch or stutter when being played in iMovie.
Video that has been converted from one format to another
Lack of RAM/processing power on the Mac you are using (i.e. older Mac, bigger format like 4k or 60 fps video.
Excessive video effect usage
Running a ton of other applications while trying to edit video

Google Chrome is a memory hog on MacOS and having a bunch of tabs open at once while editing in iMovie can cause issues
If you use the points referenced above as a guideline for both troubleshooting glitching video in iMovie as well as using it to avoid it in the first place, you should be in a good place.
Editing videos can be resource-intensive and time-consuming. Glitchy, stuttery video in iMovie only adds to the time required to get the video editing complete. Hopefully, this guide was helpful in showing you both how to fix glitchy video in iMovie as well as to avoid it in the first place.
Good luck with your editing and I hope to see your work on YouTube someday!
There is an amazing iMovie course, The Complete Guide to iMovie from Beginner to Expert that I recommend you check out.